There are only so many things you can plan in your travels. Sometimes you find yourself in the right place but at the wrong time, and there's not much you can do about it. Sounds familiar? Have a look at my examples:
1. Pink Mosque, Iran
More and more travellers these days choose for Iran. There is this one amazing photo they all come home with, showing an extensive facade of coloured glass that lights up beautifully from the inside of a building. Turns out it's taken at the Pink Mosque in Shiraz. Having been to that city myself I wondered why I had no clue about the existence of such a place. It was supposed to be one of the top attractions yet it had never rang a bell.
Years after my visit I finally found out why. Apparently I did visit the mosque, only at night and while it was under construction. Too bad for me, seems like I will have to revisit Iran one day and do things over again!
2. Bobsleigh track, Bosnia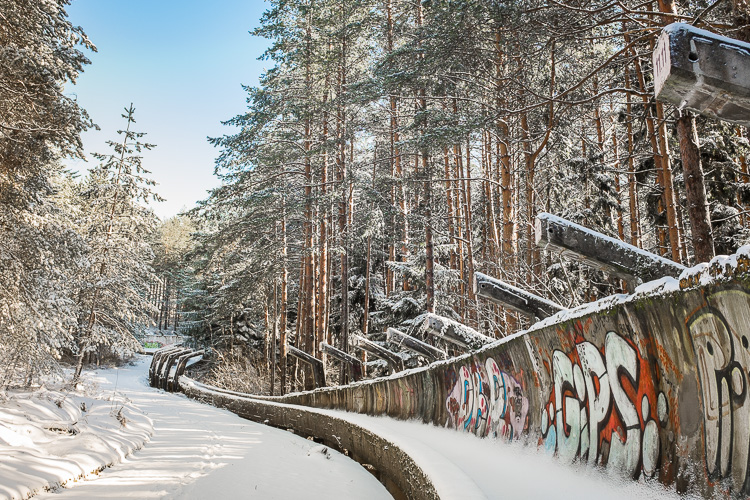 Once a key battleground during the conflict between the Bosnian Serbs and Bosnians, the bobsleigh tracks make for some exciting urban exploration near Sarajevo. This 1984's Winter Olympics venue is getting more and more popular among travellers these days. The internet is seeing more and more haunting pictures with each month.
READ MORE: The Abandoned Bobsleigh Track of Sarajevo
When I visited the tracks they were covered in snow. Even though it comes closer to the original idea of the Winter Olympics, I do prefer the pictures taken by people during summer. I find them to be more creepy-looking, and on top it makes the graffiti pop out just that little bit more.
3. Kumbh Mela, India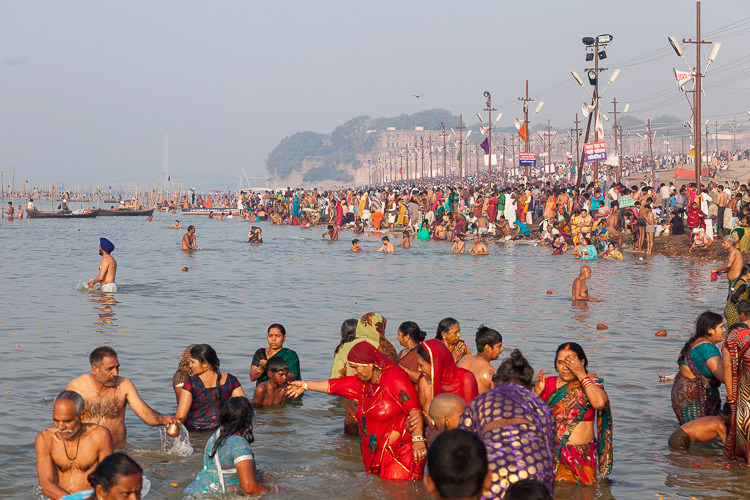 I never really wrote about it much, but in 2013 I spent four weeks in India. During that period the largest religious people-gathering on the planet was taking place, Kumbh Mela. Over a two-month period, this mass Hindu pilgrimage attracted 120 million people (!!!) to a place called Allahabad, peaking at 30 million on a single day. They all had one single goal, that is to bathe in a remarkably small stretch of the sacred river Ganges.
The event in Allahabad only takes place once each 12 years, so you can imagine what a unique opportunity it would be to visit and photograph such an event. Unfortunately I only heard about it days before it ended. I raced to the place as quickly as I could, only to arrive days later by the end of February. Numbers had gone down significantly already so I'm planning to give it another try in 2025!
4. Georgia-Abkhazia border crossing
Abkhazia is a breakaway region of Georgia controlled by a separatist government and only partially recognised in the world. It's a popular destination on the Black Sea for Russian holiday seekers and so in 2014 I tried to visit the place as well. I attempted to cross from Georgia when I ran into issues and was never allowed in.
Despite having an official clearance letter by the Abkhazian ministry of foreign affairs I was stopped at the Enguri bridge crossing by a Russian soldier. I tried to convince him I am just a tourist and that the document should look familiar to him. But he shook his head and so there was no other way but to head back to the Georgian side. That week the border was firmly shut for foreigners and through local contacts I learned that multiple travellers ran into the same issue for reasons unknown. Luckily these days there are no more reports of failing to get in and so I should give it another try another time.
5. Chișinău city gate, Moldova
To be honest, there isn't that much to do in Chișinău, the capital of Moldova. So when I was there some years ago I came up with the 'brilliant' idea to head out to the so-called gate to the city.
Nothing more than just two apartment blocks on both sides of the main street, the symmetrical geometry kind of represents a gate when you take a view from far away as you descend into the city. It can provide a good picture if you zoom in a bit, but lacking a telephoto lens at the time I couldn't keep the obvious road works out at the time. Can you tell from my face the disappointment?
Do you have any travel examples of being at the right place at the wrong time? Feel free to share them in the comments below!