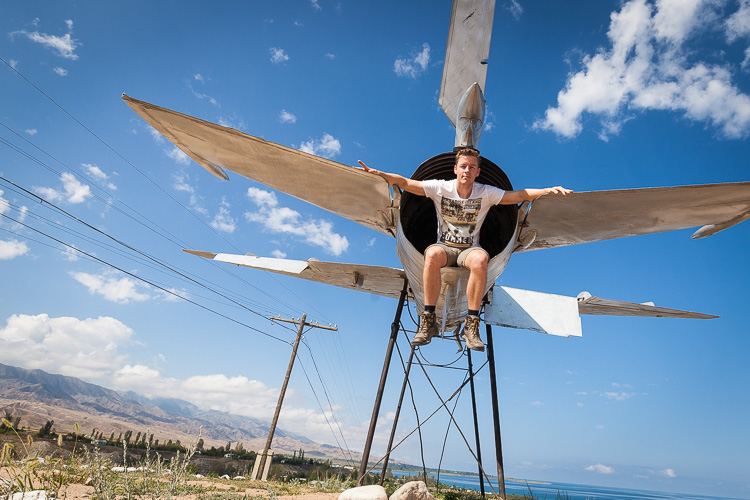 Hi! My name is Bart, part time adventure traveller and founder of this website. I travel to some of the world's most fascinating places, chasing endless exploration since 2009. From troubled regions to countries that don't officially exist, my trips are low-budget and often improvised.
Turkmenistan, Iraq, Mali, Syria, Guinea, Bangladesh and eSwatini. My trips take me to countries often not seen on the bucket list. But once out there I stumble upon incredible stories…
The discovery of an abandoned tank graveyard, meeting an African king and accidentally getting locked up inside an ancient Egyptian tomb. On my website you will find travel experiences that will give a whole new meaning to adventure travel. Exciting, right?
Quick links:
My fascination of travel specifically concern the Balkans, Africa, the Middle East and post-Soviet states. Away from the tourist crowds I find my way around the world mostly overland, occasionally by hitchhiking and often while staying with the locals.
This low-budget style of travelling challenges me and puts me into situations that I think are unique. I often travel in the wake of major (news) events or attend them as they happen. Always with a camera or smartphone by my side I capture some amazing moments and publish them not only here but also in other media.
Where I've been

Homepage map
My first backpacking adventure took place in 2009, at the age of 21. Since then I travelled on and off, reaching 108 out of 193 UN states, 12 additional territories and 126 places as defined by the Travellers Century Club (Mar. '23). In pretty much all those places I stayed anywhere between a full day and 4 months. On NomadMania.travel I am listed as the youngest among Dutch travellers that reached more than 100 UN+ regions. I have visited >325 places on the NM1301 map (Mar. '23).
I focus first on the more difficult and 'dangerous' countries and keep the easier ones to visit later.
Confused? Counting countries is indeed a bit complicated given there are different definitions to use. That is why I am particularly fascinated by unrecognised states and weird little enclaves. I have been to places like Iraqi Kurdistan, Christiania, Western Sahara and Transnistria and crossed overland borders in numerous troubled regions like Nagorno Karabakh, South/North Korea, Pakistan, Kosovo and Mozambique. I plan to visit many more of these kind of places, like Somaliland in the Horn of Africa.
My goals
In 2022 I reached my first goal to visit all UN states in Europe. Currently my wish is to visit the entire Middle East (basically I have only some small countries left on the Arabian Peninsula) and move on to do the same for Asia mainland (30/47) and perhaps even Africa (25/54).
It's a challenging task, especially combining it with a full time consulting job in the corporate world. Also, I like making repeat visits every once in a while and want to avoid becoming obsessed by 'ticking off countries'. I always aim for quality visits, staying somewhere at least for several days looking for memorable experiences. Just stepping foot outside an airport won't do it for me.
My approach in all of this is to focus first on the more difficult and 'dangerous' countries and keep the 'easier ones' to visit later. This is why you would not see me write about the best places to visit in Paris or New York. I does not mean I don't visit these places, but I get more excited writing about places that are more unusual.
Publications & Media Appearances
If there's one thing that gets me excited, it would be inspiring others about adventure travel. For this reason I have worked together with some great people who all share that same passion. A still expanding list of work can be found below.
My photographs and stories were published around the world, listed below.
Let's Talk
If you like my stories, photographs and crazy adventures, why not get in touch? There are several ways to do so, pick one you like. I hope to hear from you!
Contact Form // New Posts by Mail // Facebook // Instagram // Twitter // Pinterest // Youtube