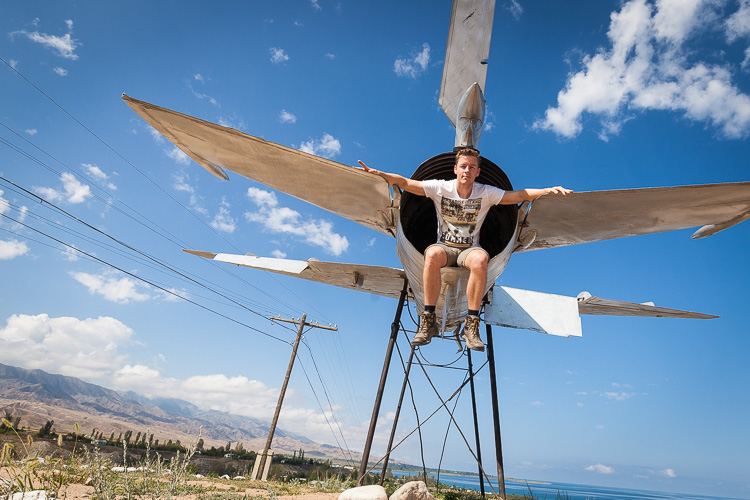 My name is Bart (30), from The Netherlands, and I travel to some of the world's most fascinating places. From troubled regions to countries that don't officially exist, my trips are low-budget and often improvised.
Lebanon, Iran, Albania, Turkmenistan, Uzbekistan, Bangladesh and Swaziland. My trips take me to countries often not seen on bucket lists. But once out there I stumble upon incredible stories…
The discovery of an abandoned tank graveyard, meeting an African king and accidentally getting locked up inside an ancient Egyptian tomb. On my website you will find travel experiences that will give a whole new meaning to adventure travel. Exciting, right?
Quick links:
I am mostly fascinated by the Balkans, Africa, the Middle East and post-Soviet states. Away from the tourist crowds I find my way around the world mostly overland, occasionally by hitchhiking and often while staying with the locals.
This style of travelling challenges me and puts me into situations that I think are unique. I often travel in the wake of major (news) events or attend them as they happen. Always with a camera or smartphone by my side I captured some amazing moments and published them not only here but also in other media.
Where I've been
Since 2009 I travelled solo three times in-between studies, ranging between 3 to 7 months at a time. I also did numerous of short city trips, holidays and road trips with friends. All-in-all I reckon I spent almost two years on the road.
The result is that by now I have legally been to 74 UN states, 8 additional territories and 87 places as defined by the Travellers Century Club (Jan. '18). In pretty much all those places I stayed anywhere between a full day and 4 months. On TheBestTravelled.com I am in the global top 650 for having visited 215 places on the TBT map (Nov. '17).
I travel to a lot of countries, focusing first on the more difficult and 'dangerous' ones and keeping the easier ones for later.
Bart
Confused? Counting countries is indeed a bit complicated given there are different definitions to use. That is why I am particularly fascinated by unrecognised states and weird little enclaves. I have been to places like Christiania, Western Sahara and Transnistria and crossed overland borders in numerous troubled regions like Korea, Kosovo and Mozambique. I plan to visit many more of these kind of places, like Somaliland and Iraqi Kurdistan.
To summarise my approach to travel: I travel low-budget to a lot of countries, focusing first on the more difficult and 'dangerous' ones and keeping the easier ones for later.
My goal
My current goal is to have travelled to all UN states in the geographical continent of Europe (40/47), and reach 100 places properly as defined by the Travellers Century Club (87/100). I plan to achieve this by the end of 2020.
That might sound like a walk in the park, but unfortunately I'm not a full-time traveller. I have quite a demanding job in the corporate world and I also still want to visit regions outside of Europe while aiming for quality visits. Stepping foot just outside an airport won't do it for me.
Publications & Media Appearances
If there's one thing that gets me excited, it would be inspiring others about adventure travel. For this reason I have worked together with some great people who all share that same passion. A still expanding list of work can be found below.
My photographs and stories were published around the world, listed below.
Let's Talk
If you like my stories, photographs and crazy adventures, why not get in touch? There are several ways to do so, pick one you like!
Contact Form // New Posts by Mail // Facebook // Instagram // Twitter // Pinterest // Youtube