You're on the road, time is ticking and there are still so many places you want to see. But as soon as you pack your bags, you already regret leaving. Sounds familiar, right? Though I have been fortunate to travel the world for 7 months twice, there are still many places I wish I had stayed at much longer. Here is my list:
1. Baños, Ecuador
Unfortunately I only spent about two days here. Baños is very tranquilo, safe, beautiful but also has plenty of outdoor opportunities. You can go for amazing hikes, bike rides, rafting, explore gorges, abseil down waterfalls, drink a few beers in the bars, improve your Spanish while being packed from back to back with the locals in a hot spring, and experience occasional eruptions of the nearby Volcano. Though the city relies heavily on visitors, with such beautiful surroundings it's not hard to escape the buzz (e.g. by hitchhiking). And of course you can always go there during the offseason. I stayed in the Los Pinos hostel, which has a great common room and a nice and relaxed atmosphere! Overall, Baños offers a great mix for both your active and relaxed side! Tip: head out to the Casa del Arbor, I never experienced such an amazing swing in my life (and the picture turned out beautiful as well)!
2. North India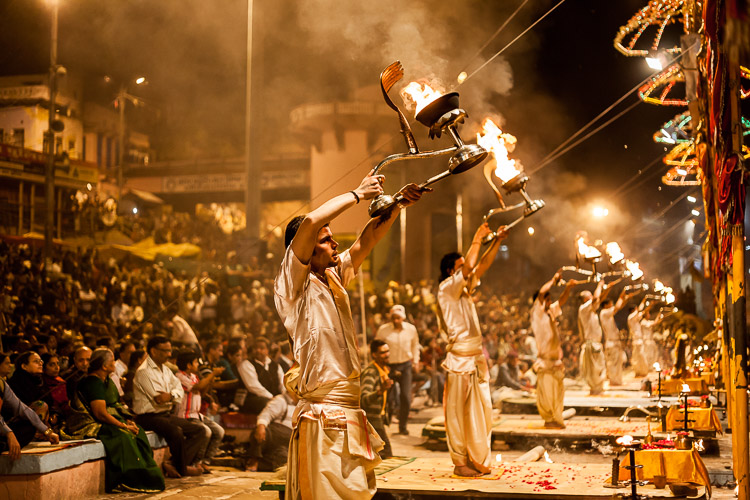 If you're into photography, never miss the north of India. This is where you can see everything you imagined about India: cows on the streets, rats, guys with beards, heavy traffic, people washing themselves in rivers only 100 meters from a open-air cremation site, ceremonies (like the one I photographed above) and amazing food. Unfortunately I wasted a bit of time in the south (where you don't experience this too much) so I only travelled through the North for around 1.5 weeks (Jaipur, Agra, Allahabad, Varanasi). Many other travellers told me good things about the whole province of Rajastan. Personally I would still love to go to the disputed Kashmir region and see the shipbreaking yards in Alang.
3. Tehran, Iran
Iran is a heaven for travellers. It's ultra safe, dirt cheap, the food is great and the people are very warm-hearted. I spent about three weeks there, with my final stop being Tehran. Unfortunately I was already with my mind at the next location (India), which made me not explore Tehran too much. With my DSLR I took less than 10 pictures in three days (how stupid is that?)! Since it's the capital, Tehran should be the place where you are able to experience the vibe of the young generation the most. And let's admit, Farsi is a beautiful language. Who wouldn't want to go back and practice it a bit more?
4. Chișinău, Moldova
Moldova is a former Soviet state and arguably the poorest country in Europe. It is also in a frozen-conflict over its neighbouring region Transnistria, which is perhaps the most unknown piece of European land. But Chișinău has a lively underground youth scene, good food and cheap accommodation. It must be one of the most underrated travel destinations in Europe. Unfortunately I only spent two days here. Tip: make sure you experience a Saturday night in Tipografia (if you can find it!) and visit the local market to buy some home-made 'wine' and taste some dishes.
5. Kutaisi, Georgia
Another country in a frozen-conflict with some neighbouring regions, Georgia is an excellent destination for anyone who likes good food, wine and great hikes. I came to Kutaisi since I found a return flight from Budapest for just €30, but I only had time to visit it for three days. I wish I could have stayed longer and also visited the capital Tbilisi (which assumedly has a lively youth scene) and head out into some villages in the mountains.
6. Beppu, Japan
Think about Beppu, think about onsens. Onsen? Yes, (natural) hot springs! This city boasts more than 2900 different ones, which is about 10% of all onsens in Japan! Beppu is the place where you go to relax. Jumping into a steaming hot onsen is so affordable that most citizens of Beppu do not even have a bathroom in their house; instead they go to a nearby onsen every day! I spent only two days here, but I met other travellers who stayed there for many months.
7. Huacachina, Peru
Huacafuckingchina. Better known as Huacachina, it is a small oasis village just outside of Ica, Peru. It has only about 100 permanent residents, but it sees many more people every day who come out to take advantage of the sandboarding opportunities. It is also the ultimate place to just chill out, as there is not much going on here during the evenings. It's a perfect place to meet up with other travellers as most backpackers around Peru are passing by here. I wish I had stayed longer than 1 night, but unfortunately time wasn't on my side! Luckily I did manage to snap this beautiful picture in the morning!
8. Chittagong, Bangladesh
You probably know about Chittagong as I wrote about it earlier in my article about the infamous shipbreaking yards, but Chittagong is much more than that. It's a bustling industrial city where you can experience Bangladeshi city life. I spent about a week here but I feel like I should go back again because there is just too much going on here. Not only do I want to go back to the yards again, but I also want to learn more about local life.
9. Dhaka, Bangladesh
Bangladesh just keeps amazing me, and Dhaka is not exception. The people are friendly, it's safe, there are virtually no foreigners (apart from NGOs and business men) and there are so many fascinating things to discover. The longer you stay there, the more you understand that through the eyes of a Westerner everything there looks tough while for the Bangladeshis it's just a way of life. I only stayed a few days in Dhaka, during which I talked my way into a secretive clothing factory and went to see some protests. However I want to go back again to also see some of the other aspects that this enormous city has to offer. Backpacking Bangladesh as a solo backpacker really is off-the-beaten-track.
10. Salento, Colombia
Salento is not only home to some of the best coffee I tasted in my life, it is also home of the Cocora valley. The principal location of the national tree and symbol of Colombia, the Cocora valley allows for beautiful hikes between its immensely tall wax palm trees. Salento is a place to chill, enjoy a beer with the locals, learn everything there is about coffee on a coffee farm, meet up with other travellers, and discover and photograph its beautiful surroundings. I only stayed here about two or three days while it could have easily been more than a week. Why did I leave Salento in the first place?
Like all pictures on my website, the ones above are all shot by me. Do you feel like using them somewhere too? Then please get in touch by filling out the contact form!