No one is perfect. While most of the travel tips I always share are inspired on other travellers making mistakes, in some cases I am also one of them. Therefore, in this article you will find 7 of my most embarrassing travel mistakes. 
1. I didn't print my low-cost flight ticket
Everyone probably knows that feeling. You bought a return flight with a low-cost airline for just €30 and ahead are some cheap days of travelling. One year ago I was in that same situation. Since there was this brand new airline app, I thought it would be nice to try it out to finally get rid of those horrible paper boarding pass print outs. If it would work out, it would save me a lot of hassle for the future I reckoned. Though not entirely sure about the app though, I made a .pdf backup on my iPad so that the attendants could still scan the code if there were any problems. I thought I had come prepared…
Once at the airport though, it turned out that indeed something went wrong with the app so I was quick to switch to my .pdf (like I usually do with many other airlines anyway). They refused to scan it and told me I needed to print a boarding pass at the service desk, of course at an extra charge of about the price of the entire return ticket.
2. I trusted the African police
Once I was crossing the border between Mozambique and Zimbabwe. A hell hole where only very few foreigners even pass through. The minute you cross it, you walk straight into a tourist trap. I wrote about this earlier, and how to save yourself from this situation, but this time it (almost) went wrong.
Refusing to take a taxi at the border, me and two friends started walking into the mountains towards the nearby town (which was actually quite far away). After a few minutes a small car passed by, offering us a ride. It were some African guys in a police uniform, the same kind of police we had been trying to avoid by any means back in Mozambique. I don't know why, but in the end we decided to jump in that car. Not a good idea… They drove us straight to the nearest checkpoint, where we were forced to hand over our passports to some other officers (friends of them of course). The situation was tense and we had no idea if we could trust them or not, or if we would even get back our passport without having to bribe them. One thing was for sure, we were crammed in that car and had nowhere to go. Some minutes later luckily we got them back and the two police men dropped us off in the wrong place. Here we spent another good hour to get away without getting scammed again. Not a good welcome!
3. I went clubbing the night before my flight
I never missed any flight in my life, except for once… I was in Shanghai finishing up the four weeks I had spent travelling around the south-west part of the country. Through Couchsurfing I met up with a Singaporean who invited me to stay over at his parents second house. It was a great time, and on the last day we decided to give it one last try by going out to some night bars. My flight to Tokyo though, was in the early morning.
We ended up in an all-you-can-drink for 15 bucks, and from there I don't remember too much. I woke up the next morning in his house, hours after my flight had already left. From the bed, I took my iPad and immediately booked another flight. I had to spent three more days in Shanghai, alone in an empty hostel as my friend went back to Singapore. It was the biggest and most expensive hangover of my life…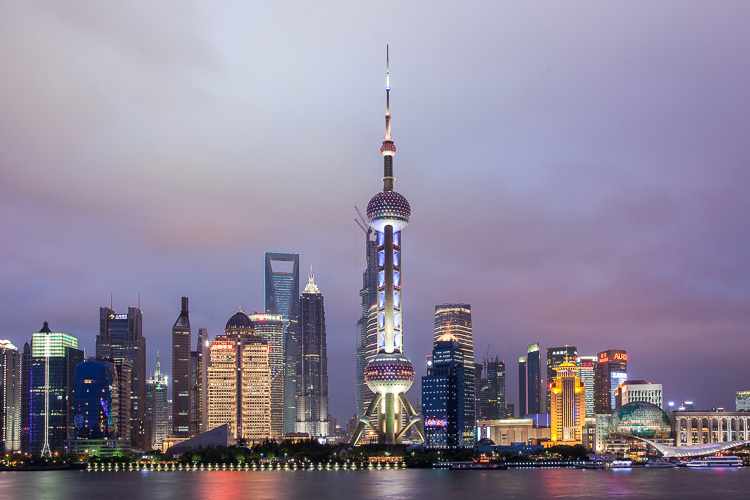 4. I left behind my entire lunch
I am not even sure where it was, but all I know is that somewhere around the world I was travelling for a full day. The day before I had prepared a nice bag full of food to make it through and was already looking forward to tasting some of it. Then in some bus station, at the beginning of the day already, I forgot to take it along. I left the entire bag behind. For the rest of the day I was forced to look for other options, which were of course never as cheap (and good!) as the food I had prepared myself.
5. I got scammed in India
If you will ever get scammed, it will be in India. This is what I was thinking before I went there. So I came prepared, I read up on common scams and thought I was invincible. But already at the airport it went wrong.
A few hundred meters after immigration I was stopped by some random guy at a booth wearing a uniform. He demanded my passport, which I handed over to him without any notice. He opened it up, went through my pages and then asked for the receipt I had gotten from immigration. I told him I had put it inside the passport. But I was too late, the scam in fact had already happened. I think what happened is that he noticed the receipt in my passport and was then quick to take it out. He realised this opportunity for a nice bribe and insisted I needed to show him the receipt. But I was aware of scams, so I told him that he probably already had the receipt in his hands (together with a whole stack of other receipts). I refused to cooperate with him, and after about a minute the guy gave up. I got my passport back and started the rest of my Indian journey. Lesson learned: never hand over your passport to someone if there are still some (important) receipts inside it!
6. I took a random taxi late a night
Once out in a bar in Slovenia, I decided to join someone else and head back to the hostel. We flagged down a random taxi and jumped in as it was just pouring down. Already after a few minutes I noticed the taxi meter sky rocketing. I told the guy this was an obvious scam, after which he told me to exit the taxi. I was more than happy, but for almost 10 minutes we stood in the middle of nowhere in the rain, waiting for another taxi. And I also had to pay for the costs we had already made…
The whole incident inspired me to write a series on taxi safety and easy steps to stop taking expensive taxis. Click on the links to find the articles.
7. I forgot to double-check
Usually when I pack my bag in a dormitory room, I always quickly go around the room with a small flashlight to see if I didn't forget anything. Even though I never really have my stuff spread all over the place, I usually still double check under the bed, in some dark corners, etc. But in Mozambique for some reason I forgot and left behind one of the most valuable items to carry there: mosquito spray. I wasn't taking malaria tablets, knowing that it was not the season for it. But that decision was also based on the assumption that I could protect myself from getting bitten. All in all, not a good item to lose when you're on the road!
Now I am curious, what are some of your travel mistakes? Feel free to share them below!
Also, have a look at my travel tips that could save you from some of the above.