Weeks ago I wrote an article about why I love to travel alone. I got many responses, some agreed while others did not. Myself I still believe in all those reasons I mentioned earlier, but I also feel like I love to travel with others. Perhaps it's best to say that I just love travelling, no matter what. So for the sake of completeness here are my reasons why I also love to travel with others!
1. Take more risk
I would never travelled Mozambique's deadliest road or walk through Johannesburg's most feared neighbourhood if I weren't with my two friends. Not that it reduced any of the risks, but still it felt like it was safer… When I travel with others I seem to take just a bit more risk than usual, which until now has always paid off and brought me lots of unique stories.
2. Get crazy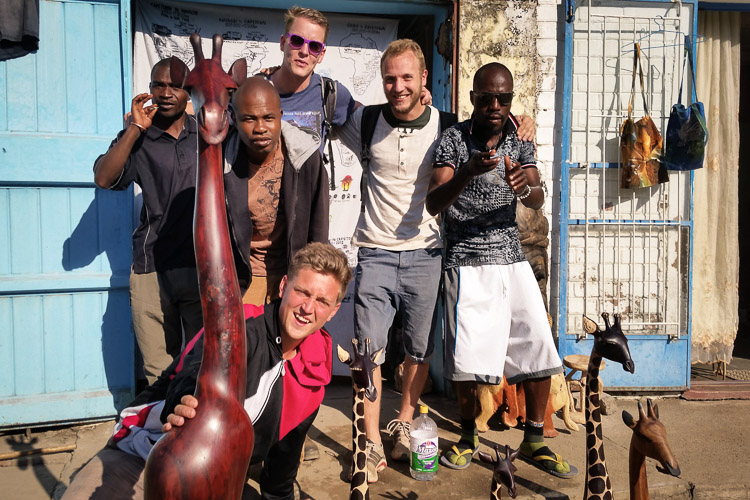 Often I can be quite serious, but when you have crazy friends you're travelling with (who happen to meet up with other crazy people as we go) I have no other option than to also get crazy. It can lift up spirits when you're down and add just that extra bit of experience to your travels, especially when you share the same humor.
3. Share those moments
People often tell me the main reason to travel together is to be able to share your experiences with someone. Perhaps not my most important reason to travel with others, but it's definitely something worth considering. The picture above was taken in Huacachina, Peru when I travelled with two others across parts of South America. For weeks we lived it rough, went through hardship but also shared some amazing moments together.
4. Share those beers
Sharing beers is always nice, but sharing them abroad is even nicer. In the past years I have always been celebrating New Year's Eve with friends abroad. Poland, Russia, Czech Republic, Turkey and Ukraine, never have I been on my own.
5. Fun during travel time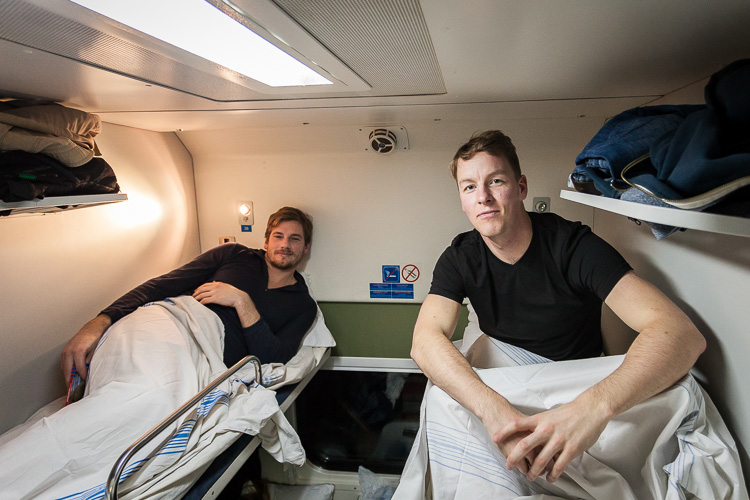 I am definitely not the one to say that travelling alone is boring, but it is always fun if you can spend some of your travel time with good friends as well. I wouldn't say it's better because I had amazing experiences being the only foreigner on a train, but it's just a different kind of experience.
6. Meet more people
There are some people you might have never met if it weren't for your friends. While you were sipping your tea all alone somewhere in a corner of your hostel, they were socialising with others and arranging some meetings for the day after.
7. Road trips!
Road trips were never meant to be done alone. I spent more than 5 months of my life road tripping and lived in a car for over 3 months. During those months I spent only 1 night by myself. Not only is it good to split petrol costs with others and share the risk when you buy a bad car, it is also just much more fun to hang out in a car with others.
8. Cook together
I am not the guy to walk around in markets, take pictures and then leave again. I would much rather buy some meat and vegetables to cook a nice meal. And what is better than to cook and share this meal with others? On top, buying in larger quantities will also typically drive the costs down, bonus!
9. Discover more places
Two people know more than one. There are always places that you never heard of while your friend knows exactly where they are. It can lead to some of the coolest discoveries while travelling.
10. No more boring nights
I spent a few boring nights being in empty hostels during the off-season while travelling on my own. This is something you would not experience when with friends. There is always a game to play or a local bar to discover.
11. No more selfies
Something that all photographers have in common is that they go home with hundreds of pictures featuring others, but never with a single one of themselves. Photographers want to tell a story, and usually that story is not about themselves.
Myself I am not that different even though I do like it when I'm on a picture too. Often I have to take some special time to let others take a picture of me (or to set up my tripod), but in the end it is worth it because it gives me a nice memory.
12. You can always split up for a while
There is nothing wrong with splitting up from your friends for a while and meet up some time later. I did that a couple of times, for example when I visited the Machu Picchu the cheap backpacker way or when I went to Sloviansk in east Ukraine. Doing it this way you actually create a hybrid trip to reap the benefits of both forms of travelling. How awesome is that?
Did you feel like travelling together too after reading this article? Then why not get some inspiration by checking out the destinations I have been writing about so far? And why not also check out why I love to travel alone?