Latest update: Dec 2018
Climbing up to the mighty Machu Picchu is an undisputed highlight of any backpackers trip through South America. The complete costs for visiting this icon of Inca civilisation vary greatly with how you get there. I will explain the cheapest way of all: the independent backpacker way.
Most visitors come to Aguas Calientes – the nearest village at the base of the mountain top – (1) by train from Cusco or walk the highly regulated (2) Inca Trail. Both options are seriously overpriced. The train is even assumed to be the most expensive train per kilometre in the world. Most backpackers decide to go cheaper and (3) book a multi-day adventure trek, worth around $200-250. There is however another option that most people do not even know of, and that is to (4) go independently for less than $100.
Do it yourself, or DIY, is a popular option for budget travellers as it saves serious cash and often leads to more adventure and fun. In this article I explain step by step how to find your way to the Machu Picchu, how to do it by yourself and most importantly: how to do it for cheap!
Skip to the bottom of this article to find an overview of all my costs.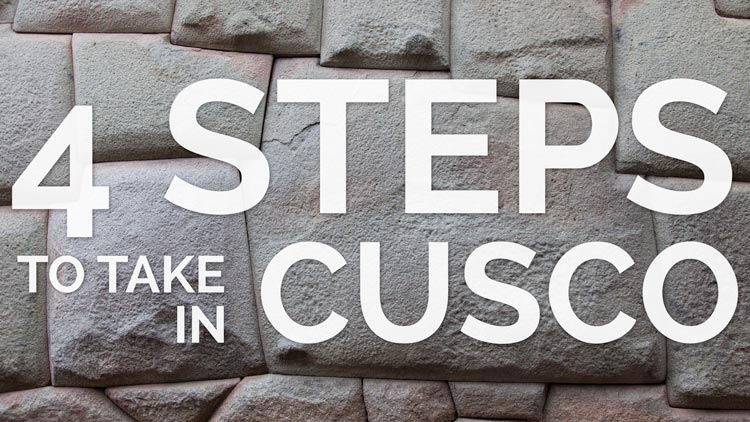 Step 1 – To climb or not to climb?
You first need to decide whether you want to upgrade your visit by including an extra hike to enjoy Machu Picchu from a higher perspective. There are two options:
Huayna Picchu – The mountain top right next to the main archeological site. It's a treacherous 400-meter climb and only 400 people are allowed to climb it per day (in two time slots). The price in 2018 for this ticket is 200 soles ($59), including regular access to Machu Picchu itself.
Montaña – The epic mother of all mountains around, climbed by most backpackers. Being 650 meters higher than the Machu Picchu itself, you can enjoy views from the highest possible point around. The route closes at 10AM and only 400 people are allowed per day. The ticket price is also 200 soles ($59), which I think is the better option!
There is also an option to hike to the Sun Gate. For this no extra ticket is needed, it's already included in the normal fare of 152 soles ($45).
Step 2 – Get your entrance ticket
Entrance tickets are linked to a person's passport number and are day-specific. They cannot be bought at the entrance of the Machu Picchu itself, instead there are four options:
Online – Go to the official government website via www.machupicchu.gob.pe and wait patiently for the site to load. You might be prompted to allow Adobe Flash. Use the menu on the top left to book your ticket. You will need to know a few words of Spanish and payment is done only by credit card. This option is preferred if you want to book ahead for either Huayna Picchu or Montaña. Especially in the high season (June-September) these tickets can sell out as the supply is regulated. The website provides information about the availability of tickets by selecting a date and ticket.
Main office in Cusco – Get tickets in person at the Department of Culture's official main office. It's located two minutes walking from Plaza de Armas in Cusco, on Calle Garcilaso. You can pay in cash and by credit card. If you have an ISIC or other student card, try your luck and opt for a discount. Don't forget your passport. Open Mon-Sat between 7AM-7.30PM (except holidays).
Office in Aguas Caliente – Located inside the Cultural Centre (Av. Pachacutec, just off the main square), this office is open every day between 5:15AM-8:45PM.
Intermediaries – Obviously you can buy your tickets through booking agencies but it involves extra costs. Since buying directly through the official channels is so easy, I do not suggest to take this option.
I bought a Machu Picchu + Montaña ticket at the main office in Cusco. I did it two days in advance when it was July. It was a quick and easy process (bring your passport).
Step 3 – Get a bus ticket to Santa Maria (towards Quillabamba)
As soon as you have your ticket, you can prepare your trip towards Aguas Calientes. To get there in the cheapest and most exciting way, is to go independently by public transport. The route you need to take is the one from the Santiago bus terminal towards Quillabamba, and you need to get out in the village of Santa Maria (5-6 hours journey, 180 km, 15 soles).
Two buses leave early morning, but I suggest to go to the station yourself and check on the situation. Also consider buying your bus ticket in advance, just for peace of mind.
The latest information is that the bus officially leaves at 7:30 and 8:30. I strongly advise to take the first one since you do not want to make it to Aguas Calientes too late.
Note: Some travellers have informed me that there are also direct (backpacker) transfers from Cusco to Hidroelectrica run by touroperators. They costs 60 soles one-way, which is in the end $6 more than my DIY approach.
Step 4 – Stock up
When all tickets are in you still need to stock up on food and a bottle of water. My advice is to bring enough food for a whole day of travel towards Aguas Caliente, and for you visit to Machu Picchu. Feeling hungry sucks and you will need plenty of energy. Also prices in Aguas Caliente are higher than in Cusco. Consider buying your supplies at Cusco's San Pedro market, an excellent place to meet locals and bargain for good prices.
Also prepare by already checking out from the hostel the night before. You can usually leave your backpack at reception for free so you only have to take a small one with you (pack light, very important!). Possibly you can make a reservation for the night you'll be back. Also consider to book a taxi to bring you to the bus station in the early morning, it will only be around 5 soles per person.
Step 1 – Take the bus and get off at Santa Maria
Make sure you arrive at the Santiago bus station in time, which means you have to get up pretty early! The bus officially leaves at 7:30 but like elsewhere in the world, it usually leaves a bit later. The same goes for the bus at 8:30.
Note: you will not be the only backpacker independently taking this route, so expect some companion on the way.
Step 2 – Jump into a collectivo to Hidroelectrica
When you arrive at Santa Maria you should hop off and jump into one of the station wagons, called collectivos. They are heading out to so-called Hidroelectrica (15 soles). This 35-km ride will take a little bit over an hour and involves an adventurous ride passed steep cliffs along the river Urubamba.
As with any collectivo it will only leave after the car is full, sometimes up to six people per car. Since there will be more backpackers on the bus the wait will not be long.
In my own case, as the collectivo was half-way arriving in Santa Teresa, we had to switch to a minivan for the second leg (still included in the 15 soles). In the end it were 18 people in one vehicle, already an adventure on its own!
Step 3 – Start the trek to Aguas Calientes
As soon as you reach Hidroelectrica, for some reason you will have to register yourself at a small booth. From there the trek starts that will lead you straight into the heart of Aguas Calientes. You need to follow the railway track for the next 2-3 hours. Make sure you go the right way (use GPS, for example with the offline app MAPS.ME). Watch out for trains passing by, this could actually happen.
If you take extra notice after crossing a big metal railway bridge you will actually be able to spot the Machu Picchu. It will be on your right, high up on a hill. How cool is that? People who take a train will never get to see this since they arrive from the opposite direction.
Step 4 – Find a hostel and relax
If things have gone as planned, you will arrive in Aguas Calientes before dark. You can find yourself a hostel and charge yourself up for the next day. The cheapest hostels are away from the main plaza and should be around 25 soles per night.
Do not forget to also charge your camera batteries! If you may, go and check out Aguas Calientes, a funny little town devoted entirely to accommodate tourists visiting the Machu Picchu. It might not be your cup of tea, but on the other hand it's a pretty unique place! Get local information at your hostel to verify the opening time of the main bridge at the bottom of the entrance to the Machu Picchu so you can set your alarm accordingly. To my latest knowledge, the bridge always opens at 5:00 am.
Step 1 – Get up early
Wake up with a good cup of coffee and then join everyone else in the dark to walk back into the direction from where you came yesterday. Make sure to bring a flashlight, some sunscreen, food (lots of it!), your entrance ticket, camera with batteries, empty memory cards, passport and not too many clothes! The climb up to Machu Picchu from the bridge is 400 meters and despite low temperatures you may sweat like crazy! I was wearing shorts (in July), which was a good decision.
Note: Do not check out from the hostel as I suggest to spend another night in Aguas Calientes (read about that later).
Step 2 – Queue up at the bridge
The bridge is about 1.5 kilometres from town, which will take about 15-20 minutes by foot. It's the place where your climb will start and your tickets are scanned for the first time. It is not the main entrance though so keep your ticket with you!
Step 3 – Climb to the entrance
Once the bridge is opened, it's time for a tough and steep climb. It will be in the dark and for efficiency it is best to use a torch. The climb will take about 40-55 minutes, which is well in time before the site to the Machu Picchu opens.
Step 4 – Explore the main archeological site
Entrance to the Machu Picchu will be given after 6:00 am, still well before the sun actually appears from behind the mountains.
Enjoy every moment and take your time to wander around. I stayed all the way until 16:00pm and enjoyed every moment of it.
Step 5 – Head out to Montaña (or Huayna Picchu)
Keep an eye on the time when you bought a ticket to Montaña or Huayna Picchu. You don't want to miss the time slot stated on your ticket!
If you opted for Montaña you should get prepared for the climb of another brutal 650 meters. The view is absolutely amazing and for a fit person it's a must. If you are not in a good shape, and you already did the climb up to MP itself, you might have extra difficulties to make it. Even then, I think that the climb is pretty doable for the average person and will take between 70 to 90 minutes.
Step 6 – Call it a day
When you are convinced you've seen it all, prepare to get back to Aguas Caliente. From Montaña to Aguas Calientes it's more than a 1000-meter difference in altitude and it's a 6-kilometre walk back to town. If you need to get back to Cusco on the same day, you should leave the MP already before noon. Even then you will arrive in Cusco after midnight so I don't suggest to do so. Rather enjoy this moment on this magic place. On the way down from Montaña, don't forget to take more pictures!
Note: Some people choose to take a bus from the entrance to Machu Picchu back to Aguas Caliente. This is fair enough, but it will cost you extra. I walked everything myself, which made it a rather tough day. I consider myself in good shape but combined with the trip from the day before I was completely exhausted when I arrived back at my hostel. Still I would do it again, it's a good exercise.
Step 7 – Relax
Consider going to the hot springs in Aguas Caliente, located in the back of the town. I went there myself but found them of a very poor quality and completely overcrowded. Decide for yourself if you want to go. The next day when you return to Cusco, there will be another opportunity to go to the hot springs in Santa Teresa, a much better choice!
Going back to Cusco can again go over several routes. I will explain the cheapest one, which is to go exactly as you came.
Step 1 – Walk the tracks back
After you woke up, have a nice breakfast and some coffee and follow the railway tracks to Hidroelectrica. I suggest to leave around 8AM as you might still want to check out the hot springs in Santa Teresa (see step 3)!
Step 2 – Find transport at Hidroelectrica
At the Hidroelectrica there are minivans from tour groups that take them straight back to Cusco. They typically leave around 2-2:30PM and can be joined if you ask kindly. If you left Aguas Caliente early enough though, you can also just jump into any available transport parked out there to get to Santa Teresa. Myself I jumped into a collectivo (5 soles), which only left when full.
Step 3 – Hot springs
The hot springs in Santa Teresa (5 soles entry, Banos Termales de Cocalmayo) are an excellent place to ease your sore muscles. Because I had plenty of time still, I jumped out of the collectivo in Santa Teresa and walked to the hot springs.
Amazingly I was alone in the whole place for 15 minutes. The place gets regular visits of big backpacker groups who are on the adventure trek, but they come early in the morning.
Step 4 – Back to Cusco
After the hot springs you should go back to Santa Teresa again. Here you check which transport options there are to go back to Cusco. I managed to join a tour group in a minivan for 30 soles and was dropped off in front of my hostel at 10PM! I have read reports of others who did the same and I must say it's the best option.
The second, least favourite option is to take a collectivo back to Santa Maria and from there wait for the public bus to take you back to Cusco (also 30 soles total). All I know is that there is a bus around 8pm, I would not risk to go any later.
I visited Machu Picchu back in 2013. All in all, my total costs back then were as follows:
| | |
| --- | --- |
| What? | How Much? |
| Entrance fee to the MP + Montaña | 146 Soles (without Montaña it will be 128) |
| Getting to the bus station to buy a ticket one day in advance | 5 Soles |
| Taxi from hostel to Santiago bus station | 5 Soles |
| Bus from Cusco to Santa Maria | 15 Soles |
| Collectivo from Santa Maria to Hidroelectrica | 15 Soles |
| Two nights in a hostel dorm in Aguas Caliente | 2×25 Soles |
| Collectivo from Hidroelectrica to Santa Teresa | 5 Soles |
| Entrance fee to hotspring in Santa Teresa | 5 Soles |
| Getting back from hotspring to Santa Teresa | 3 Soles |
| Getting back from Santa Teresa to Cusco in minivan | 30 Soles |
| Total Costs | 279 Soles = €75 = $85 |
I did not include the extra drinks and meals I had. Two alpaca burger meals, some beers, 2 cola and a nice home-made meal in Santa Teresa's market add another 69 soles to the trip (=€20 or $22).
Note: Costs in 2018 have gone up for Machu Picchu. The entrance ticket with Montaña in 2018 now costs 200 Soles (+$16) due to the fact that the site is sometimes literally overrun by tourists. Transport prices still seem to be the same.
That leads me to the awesome conclusion that I had a terrific time to visit one of the most magical places for less than 350 Soles. That's just a fraction of the price that most others pay for pretty much the same experience. On top, I was free to do whatever I wanted, I was in control of my own tempo and I enjoyed every bit of it!
I hope this article will inspire more people to do the Machu Picchu the DIY way. Leave a comment if you have any questions or want to add something to the story (thanks to those who already did)!