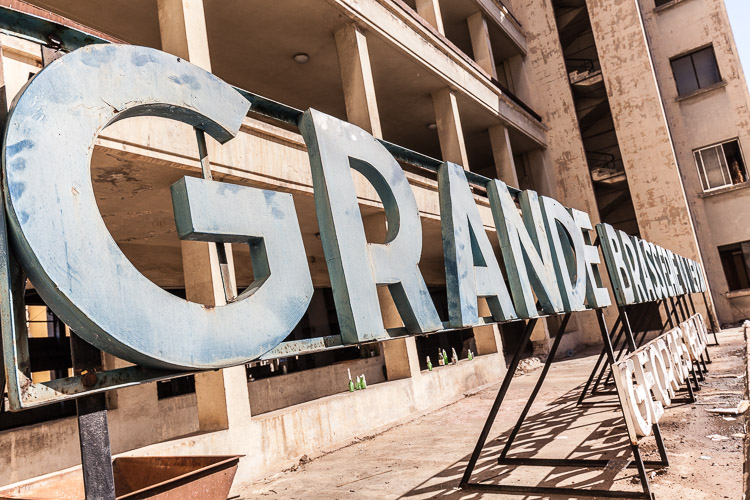 During my visit to Lebanon back in December 2015, I gained special access to one of the most remarkable buildings of Beirut. Hidden away in a quiet residential neighbourhood I explored the oldest brewery in the Middle East. 
Abandoned and scarred by civil war, I went through the building from top to bottom and made some incredible discoveries. Here is a small wrap up:
1. The brewery dates back to 1930
The "Great Brewery of the Levant" opened its doors 87 years ago under the French Mandate and quickly became one of the main producers of beers in the Middle east. Lebanon's foremost beer brand Laziza was born here and brewed with great success for decades to come.
2. Civil war halted production
Production was forced to stop in 1990 under shelling from the Lebanese civil war (1975-1990). Despite better times after, it officially closed its doors in 2003 and has been abandoned ever since. Impact craters of mortar shells and shrapnel are clearly visible along its exterior.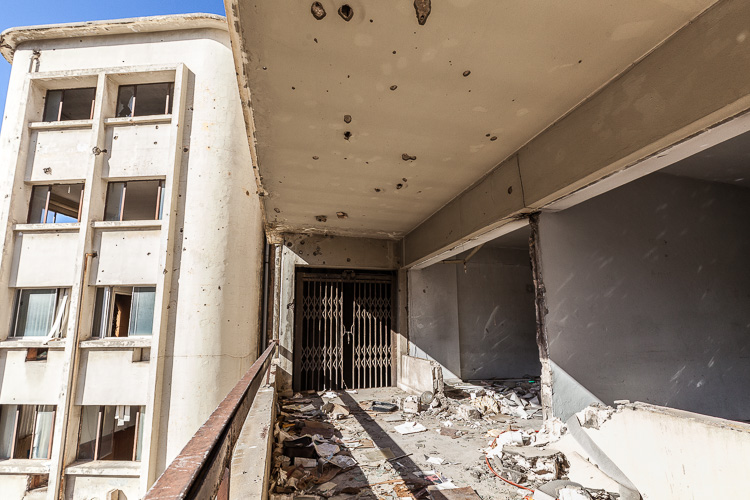 3. The brewery is no more
Unfortunately all brewing equipment has disappeared. All that's left is a big open space and some abandoned piles of bottled beers in the basement.
4. Nobody bothered about the beers
Deep down in the dark concrete basement, I found a pile of Laziza beers. After having a closer look, I learned that nobody ever bothered about them probably because none are alcoholic.
5. The offices are totally smashed
It looks like someone threw a wild party, putting the hands up like the ceiling can't hold us. The offices are totally smashed, the furniture is gone and the ceiling on the floor.
6. The safe seems untouched
Withstanding the test of time, an old safe stands seemingly unharmed. No one tried to push it over, nor did anyone try to break in.
7. These empty cans are a goldmine
Some levels higher up I found hundreds of empty tin cans of Falcon International Beer. On the front it says "Brewed and canned with the technical counsel of United Dutch Breweries Ltd". There's a dude on eBay trying to sell these for $30 each!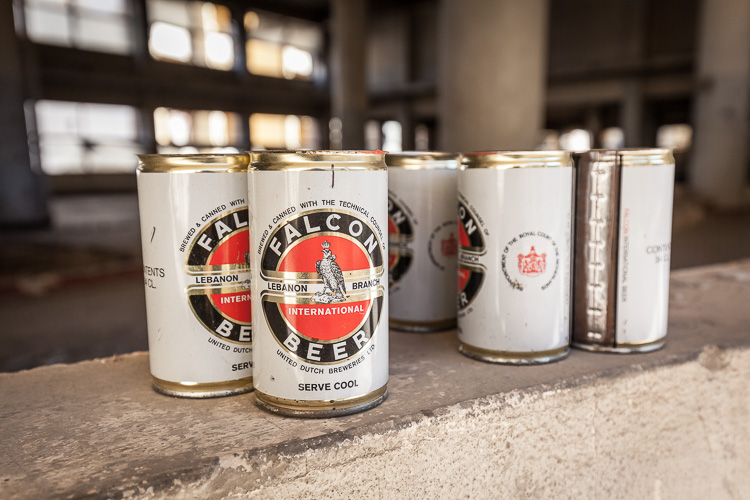 8. Someone attempted to clean up
These bottles lay in a surprisingly organised way, yet in an unexpected corner of the building. By the looks of it someone attempted to clean up the place, a cordial gesture.
9. Questions lead to more questions
"To question is to disobey". I tried hard to understand the deeper meaning of these words, but I can only see how they raise the question of what this message is about. Does that make me disobey?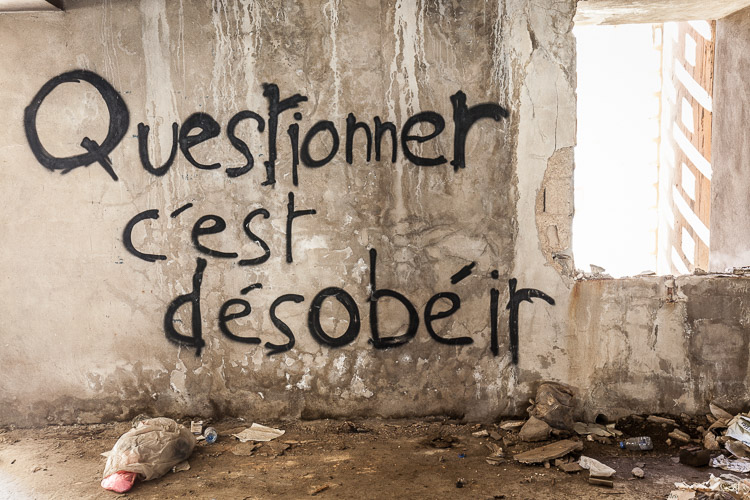 10. Total demolition is inevitable
This month, despite protests by heritage conservation activists, total demolition of the building started. The iconic brewery has to make way for a massive 99-apartment complex, a high-end real estate development project that seems totally misplaced in the densely populated working-class neighbourhood.
I hope my article will contribute at least a tiny bit to conserving the history of what was once the oldest beer brewery of the Middle East. If you want to learn more about the deconstruction of the "Grande Brasserie du Levant", this Facebook page is reporting on its unfortunate progress.
What do you think of this article? Would you like to read more about abandoned places? Why not check out this complete list of amazing finds!