"Leaving Finland, it does not matter where you go, anything is better". Fellow traveller Sebastian Troberg is not just a man of quotes, he is also a man of extraordinary adventure. I met Sebastian in Riga, June 2012, from where he started a trip that would eventually take him to Kyrgyzstan. Later I saw how he travelled back overland through Iraqi Kurdistan, getting dangerously close to ISIS controlled Mosul, and how he hitchhiked during winter 10.000 kilometers to the coldest city on Earth.
Sebastian, who grew up mostly in Porvoo (Finland), regularly escapes his country to find adventure abroad. His devoted lifestyle, all geared up towards his dedication for travel, brought him through 37 countries in 3 continents. The longest time he ever spent away from home was 17 months. "I don't really differentiate between the time that I am travelling and the time I am working, it is all part of the same life. I'm often on the move, because that is what I love to do", Sebastian explains me.
But this adventure lifestyle doesn't come without a price. Apart from the occasional heartbreak after leaving behind beloved people and places, Sebastian got arrested twice for overstaying his visa in Uzbekistan and Kazakhstan, ran out of money six times and was never able to finish his high school yet. But like any Fin, Sebastian stays remarkably sober. "I don't see it so much as adventure travel, for me this is normal. If I want to do something, I will. I guess it grew to this extent without me noticing a change, hitchhiking through Russia in the winter feels as extreme as flying to Spain felt eight years ago."
If you want to do something crazy, do those crazy things. But don't blame me if you die.
Sebastian Troberg
Due to his extraordinary life and extraordinary quotes from some far-flung corners of the world, I decided to ask Sebastian a couple of questions.
First of all, what happened after Riga?
When we met in Riga, it was actually my third visit since it still is one of my favorite cities in Europe. My plan was to get overland to Australia in five months time. The original route would have been Tallinn, Riga, Vilnius, Minsk, Moscow (where I was supposed to meet my brother –> perhaps even more addicted to travel), the trans-Mongolian railway, China and South-East Asia to then find a job in Australia.
Thanks to my brother being stuck in Kiev we decided to meet there, even though our Russian visa was already running at that stage. Finally when we got to Russia, we had only eleven days left on our visa. Not being able to get any further visas in time, we started looking at flights and searching in Wikitravel which nearby countries were visa free. Kyrgyzstan was the logical option: not too far away, cheap flights, visa free, and best of all we knew nothing about the country at all (I remember asking my brother what the name of the city was when we were sitting on the plane).
Ending up in Kyrgyzstan we bought horses and escaped into the mountains for 6 weeks. There we covered about 500 kilometers, which again is another story.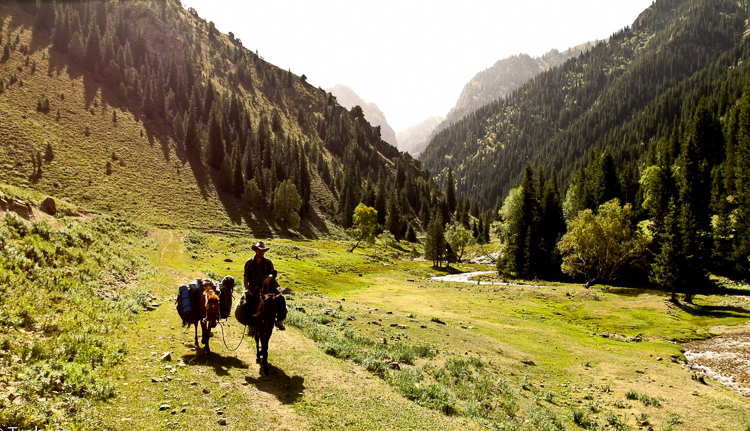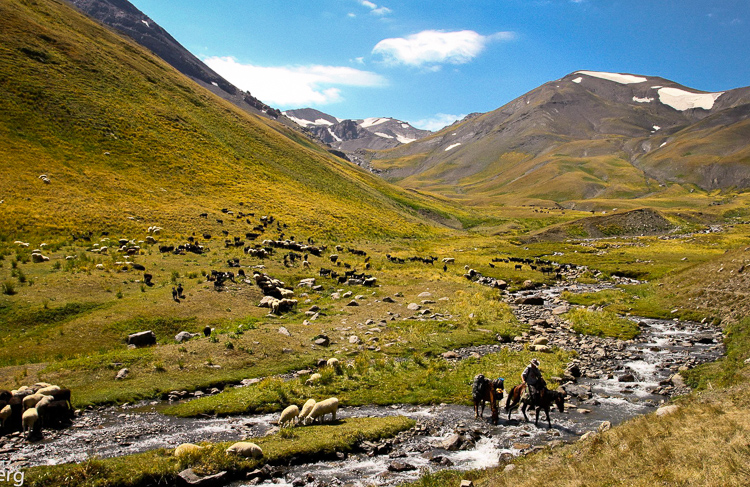 And why did you decide to hitchhike to the coldest city on Earth this winter?
What is the point of going there in summer? I mean, I have been interested in the remoter areas of Siberia (Yakutia/Kamchatka) already for a longer time. I grew up playing in the forest, so the taiga feels like home to me. After having met someone from Siberia in Europe, I decided to give her a visit at her home in Yakutsk. Turns out it is the coldest city in the world, and it's actually so bloody cold that taking pictures was one of the last thing on my mind. So, sorry, almost no pictures to show you…
Living is dangerous, face it. If I die doing something like this, it is still better than to live a life filled with regrets.
Sebastian Troberg
I went hitchhiking mainly because I avoid flying by any means. With hitchhiking you experience much more and always end up in interesting situations. Also I wanted to improve my Russian, which I definitely did, and prove people wrong who told me I would not make it alive. The whole trip took me thirty different rides in just two weeks, during which I had to experience serious hardship and stand on the side of the road for hours facing -45 degrees Celcius. But I would do it again without a doubt!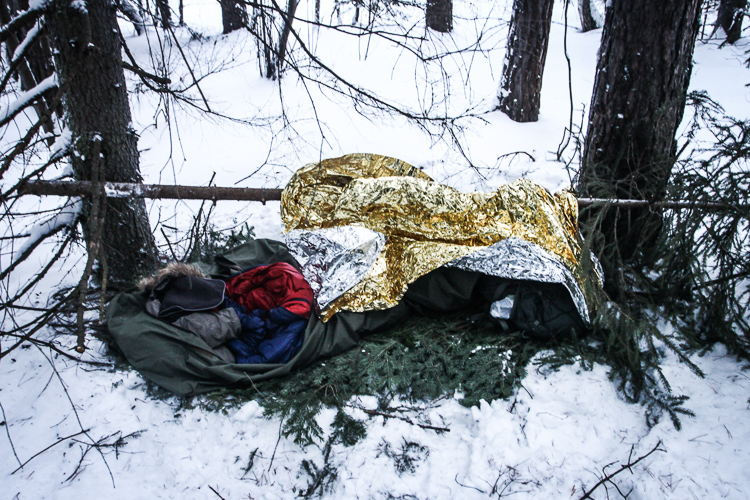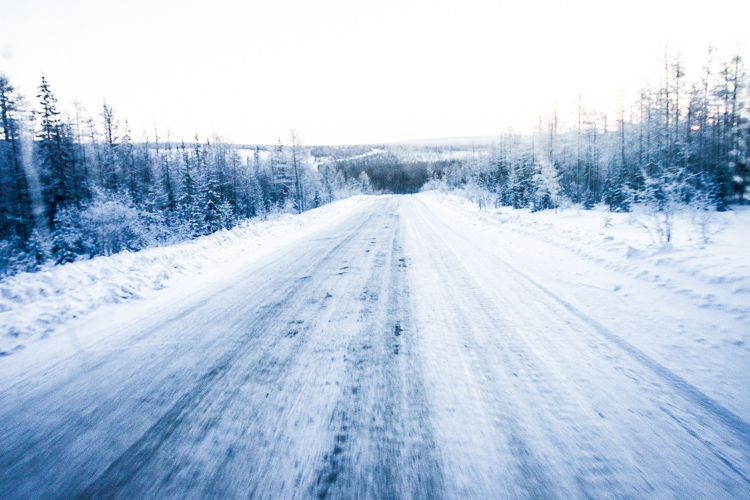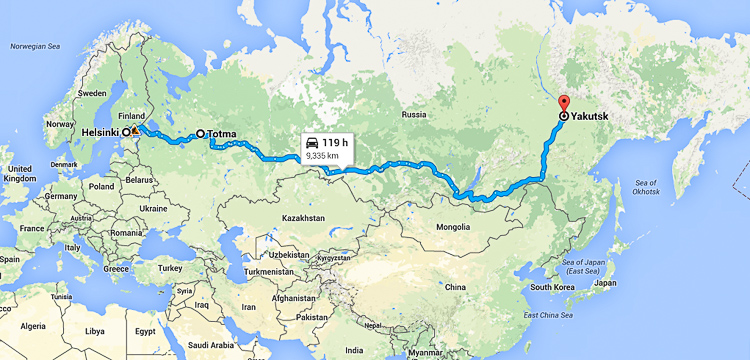 What was it like in Siberia?
I would have to say that life does not differ that much from life anywhere else I have been. But with temperatures sometimes as low as -50 degrees Celsius, I definitely had to learn how to keep warm! Siberia is an immense wilderness and also the distances are huge. Sometimes there can be hundreds of kilometers between towns and thousands between cities. So being self-sufficient is one of the main things someone in Siberia has to know.
There are too many beautiful places and women in this world to stay depressed in Finland.
Sebastian Troberg
Also, it feels like people there are more helpful. But that could well be because of the situations I was in. When there is someone in the freezing cold on the side of a road, in the middle of nowhere, where you might be the only one passing by in the next 20 minutes, then you are much quicker to offer that person help.
How are you planing your future?
I am about to finish high school, something that I skipped when I was a teenager. My plan is to become a nurse/doctor, though I will not study for that in Finland. I am thinking of Norway or Germany, but for now it shall rest for a while since I was offered such a cool job in China. One thing is for sure, I have already long ago been planning to leave Finland and not come back for a while.
I often meet Finnish travellers who seem to escape their country. Is it really such a bad place?
Well, Finland indeed is quite a horrible place, especially for me. I feel like I never really fitted in there. It's a place where you are easily pushed out of society if you're expressing different thoughts or opinions. Moreover, there are too many beautiful places and women in this world to stay depressed in Finland.
I ended most of my friendships here in the last 3 years, and I have to say my life has taken a lot more positive turn. I get more things done now after I stopped hearing "don't do it, you might fail" or "isn't that a bit risky?". Living is dangerous, face it. If I die doing something like this, it is still better than to live a life filled with regrets."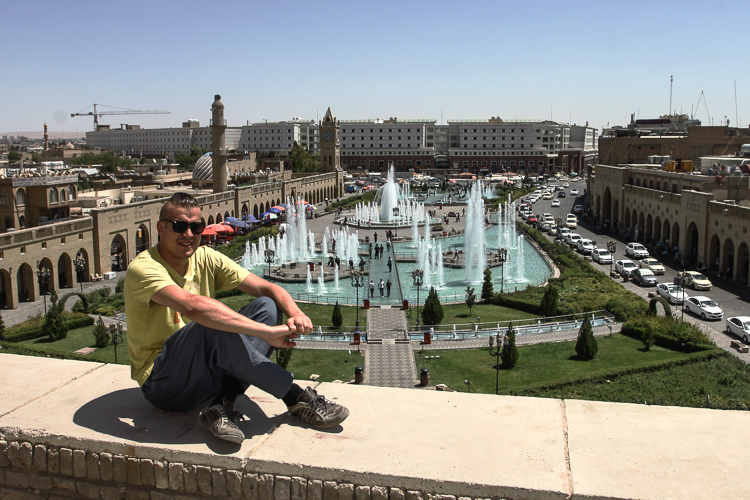 Talking about danger, how did you end up travelling dangerously close to ISIS controlled areas?
My brother and I decided to travel to Erbil, capital of the Kurdish controlled areas of Iraq, on our way back home from Kyrgyzstan. While one major routes out of Erbil was the one to Iran (which we came by) we had to use the second one to Turkey, passing the city of Mosul [ISIS stronghold]. In Erbil one guy told us that this route is extremely dangerous. He suggested another one that goes through the mountains, passing Mosul at about 10 kilometers but the taxi drivers won't take it unless requested.
I am not the one to stop you, but also be aware of the risk of not seeing another day.
Sebastian Troberg
Our Kurdish, which consisted of five words, was better than our taxi driver's English so we thought let's just go. In the taxi I was playing scenarios in my head, and listening to very adrenaline pumping music. Luckily nothing happened and with the help of what turned out to be some drugs smugglers, we got safely in Turkey to continue our travels.
What I would recommend though, well if you want to go, go. I am not the one to stop you, but also be aware of the risk of not seeing another day. That said, the road to Erbil from Iran and Erbil itself (at least at the time we were there) is as safe as any unstable country in the world. So if you want to take a safe route in and out, that would be my recommendation.
Cool! Any other recommendations for my readers?
Do the things you really want to do in life, it is never too late to start a boring life!
If you want to follow Sebastian a bit more during his travels, then have a look at his Instagram page.
Feel like reading more interviews? Check out this interview with my friend Lando van Hornsveld, or check out other ones here.