Coming to terms with my adventures over recent years, let's face it: I have been in pretty volatile situations and I should be lucky to still be alive. Yet not all of my escapes are related to troubled regions and 'unsafe' countries. Some on my list might come to you as a surprise. 
10. I raced down Bolivia's Death Road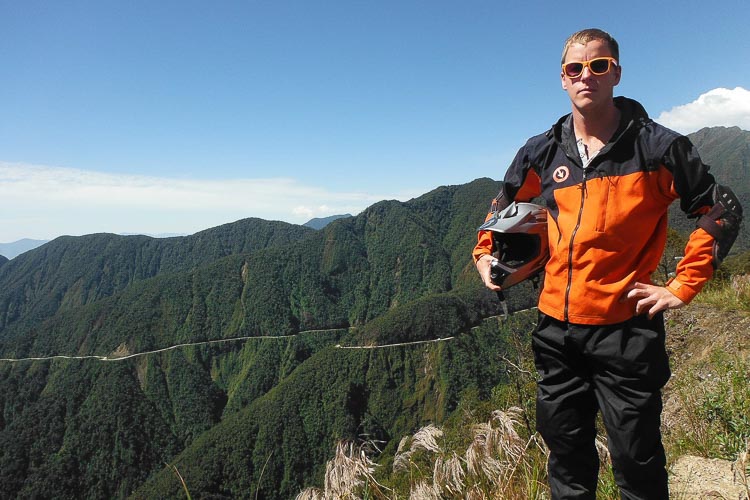 'El Camino de la Muerte', it's among the world's most lethal roads. When I arrived to Bolivia's capital La Paz, a room mate cycled this road the day before and fell deep 20 meters down a steep cliff. He broke his back in two places and was still in hospital when I left two weeks later.
That never held me back though. I successfully raced down the entire road (far in front of the rest of the group), which places my experience on Bolivia's Death Road at number 10.
9. I got locked up inside an ancient Egyptian tomb
When I was attending a press event at the Valley of the Kings in Luxor, Egypt I accidentally got locked up inside a tomb deep underground. Without phone reception and no one knowing of our presence, it could have ended up bad. Luckily me and the three others managed to shout for help and we were saved moments later. For this reason you can find this unique adventure at number 9.
8. Hitchhiking gone wrong in Ukraine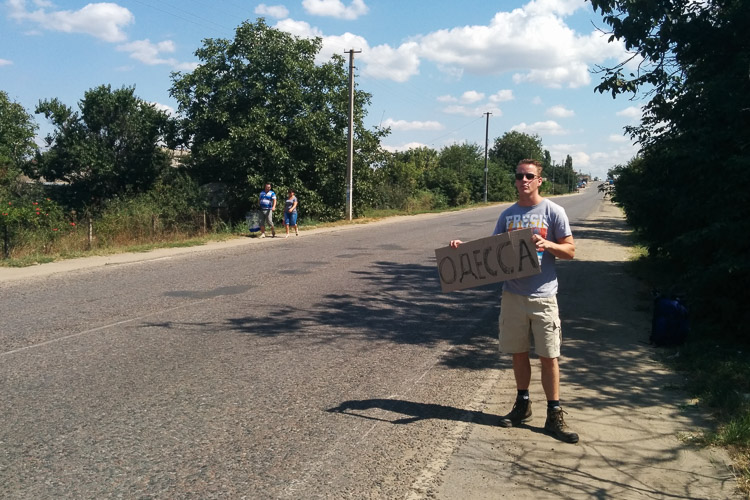 After successfully hitchhiking out of Transnistria, me and a friend had difficulties catching the next ride to Odessa, Ukraine. The only offer we got was by two young guys in an old Opel who did not speak any English. With little other options we got in and quickly realised we made a mistake.
The guys starting talking about huge amounts of dollars, drove like mad and did not want to let us out. The situation was getting out of hand quickly so I tricked them into riding to an ATM. After the car stopped we quickly jumped out and escaped from this ride from hell.
7. I needed a police escort in Colombia
Unlike many other travellers I never enjoyed Colombia's capital city. One of the reasons could be that I couldn't even walk from a shop towards a nearby hostel without a police escort. The shop owner warned me about walking alone, even at day time. I was reluctant to follow this advice, yet I did see police patrolling on every street corner (no joke!).
In the end the only way the shop owner let me go was to ask the police to escort me to the next place. We walked a few hundred meters over empty streets and I'm still not sure what was up that day.
6. I had a bus accident in Peru
One of the most dangerous things about travelling is actually the travelling itself. Bus travel in some countries is very dangerous and I am lucky that so far I have never been involved in any serious traffic accident.
It got close in Peru though, when a loud bang woke me up after a rather sleepless night journey. In dense fog a truck had crashed into the back of our bus but luckily managed to dodge most of it at the last moment. A direct hit could have send us crashing down the cliff, it wouldn't be the first time that happens in Peru.
5. I almost broke my neck in Australia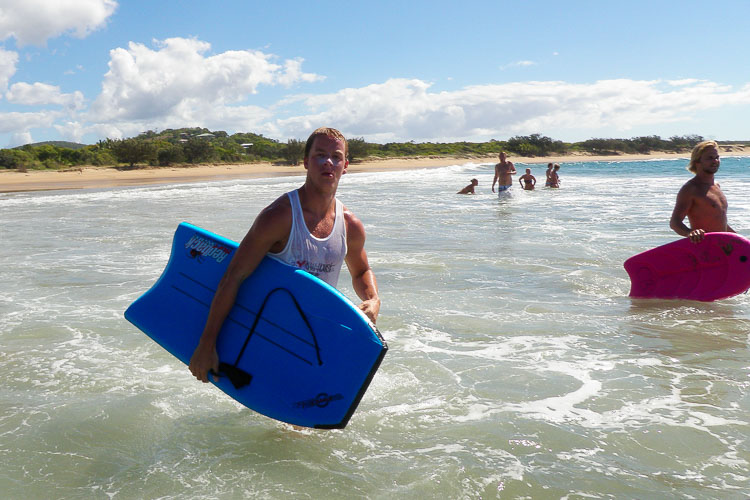 It might surprise you to see such an innocent activity at number 5. Fact is that I almost broke my neck in Byron Bay, Australia while bodyboarding in the ocean.
The accident happened while attempting to ride a huge wave. Before I could even surf along it already broke up near the shore. I nosedived and slammed straight with my head on the ocean floor. Immediately the same wave rolled over my legs, folding my body double, when I heard something snap. A week later I went for a scan in Brisbane's hospital and needed physiotherapy to recover.
4. I escaped a violent curfew in Bangladesh
In 2013 I travelled around Bangladesh during a period of political unrest. Attempting to force a nation-wide strike, one of the main opposition groups threatened to attack any bus that would still be driving through the streets of Dhaka after 6AM.
Because I needed to catch a flight, I had no other option than to take the only bus available to the capital. After 10 hours of a horrible night ride at breakneck speed, thankfully we safely arrived at 5:30am. The driver kicked everyone out and started making his escape from Dhaka as quickly as possible. That morning however 20 buses were attacked and set on fire as I saw on the news that afternoon.
3. I travelled Mozambique's deadliest road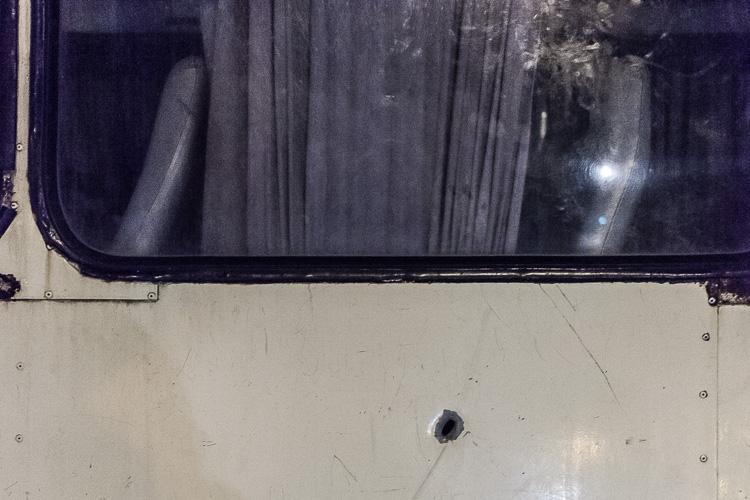 Another country with political unrest is Mozambique. In a dispute with the government, the main opposition was almost daily targeting a highway killing innocent citizens in planned gunfire attacks. I have seen the actual bullet holes myself (see picture) and talked to the bus drivers about the incidents they had been in.
It seemed like Russian roulette, but I managed to travel Mozambique's deadliest road under military escort. The hack is that I went two weeks after a truce was signed and no more attacks took place ever since. You can find my full story here.
2. I got stu